Murray's Spring Book Fair will be in the media center from 2/25 – 3/1.  Flyers will be sent home 2/21. Thanks for supporting Murray Middle School's Media Program!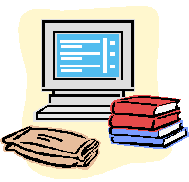 Go Cash Free at the Book Fair! Set up a student eWallet! Go to our Book Fair Home Page to learn more: http://www.scholastic.com/bf/murraymiddleschool2
Welcome to a Murray Middle School Media Center!
School Librarian: Lorraine Stinson
Media Aide: Phyllis Guthrie
Hours
Monday-Friday: 7:30 – 2:00
The links on the right will help you navigate through the various pages in this website.