Scholastic Book Fair ill be in the media center August 27-31. Open during school and all curriculum nights!
Online Book Fair available 8/19 – 9/1. Books will be delivered to school!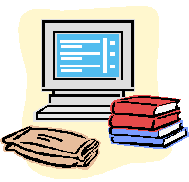 Welcome to a new school year!
School Librarian: Lorraine Stinson
Media Aide: Phyllis Guthrie
Hours
Monday-Friday: 7:30 – 2:00
The links on the right will help you navigate through the various pages in this website.