All library books must be returned to the library by May 11, 2018.  Please see Ms. Stinson about lost or overdue books.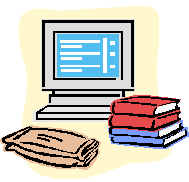 Maker Space is back!
MMS Maker Space is open in the media center during lunches on Monday, Tuesday, and Thursday.  Get your maker space pass in the media center in the morning and bring your lunch to the media center for activities including robotics, duck tape sculpture, OSMO, MAKEY MAKEY, Legos, art projects, and chess. See Ms. Stinson or Ms. Guthrie for more information.
School Librarian: Lorraine Stinson
Media Aide: Phyllis Guthrie
Hours
Monday-Friday: 7:30 – 2:00
The links on the right will help you navigate through the various pages in this website.