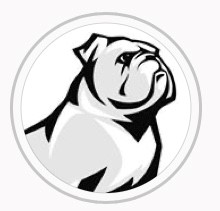 R.J. Murray Middle School is committed to providing a top STEM education to all of our students. With that in mind, we are excited to announce the creation of our "Bulldog B.Y.T.E" program starting September 7, 2021. "Bulldog B.Y.T.E." will be a free after-school program that will provide students with high quality instruction in STEM related fields. The program will be ran by Allison Birbal, a Finalist for the 2020-2021 SJCSD Teacher of the Year.
Students in the program will earn valuable CAPE Digital Tools Certifications. Students will also experience hands-on STEM education, attend off-campus field studies, and have the opportunity to hear lessons from industry experts. Our goal is to not only provide support to students in their core academic courses, but also the technology skills that businesses and industry partners are looking for in their future employees.
Bulldog B.Y.T.E. will begin on Tuesday, September 7th and runs everyday until 4:00pm (3:00pm on Wednesdays).
An informational meeting will be held in the school's auditorium on Tuesday, August 24th at 5:30pm. This meeting will also be presented via Zoom.
Students must register by September 1st!
Contact Allison Birbal for questions or more information:
[email protected]
904-547-8175 ext. 18175
An informational session was held on June 8th. Please view the recorded video for more information.